Forget the Hemingway trail – dine at Havana's hidden gems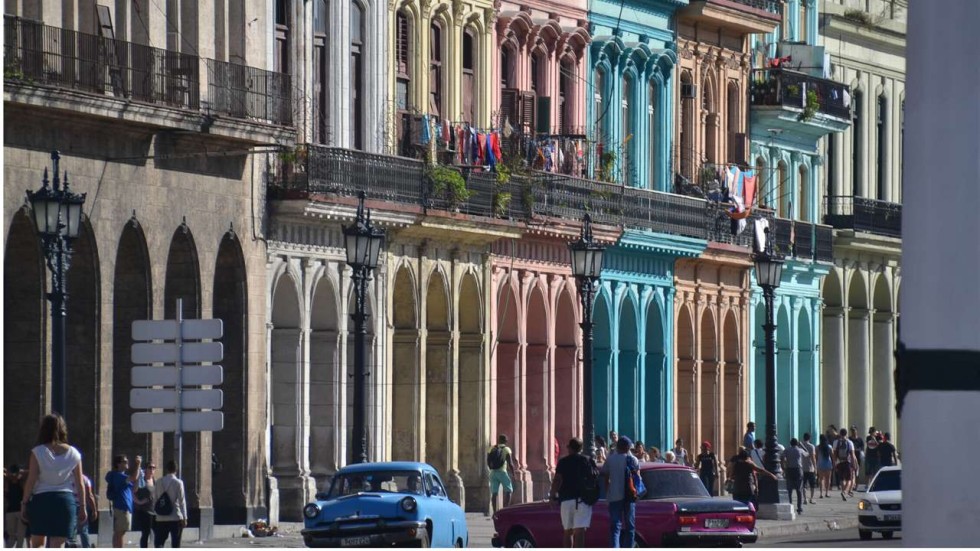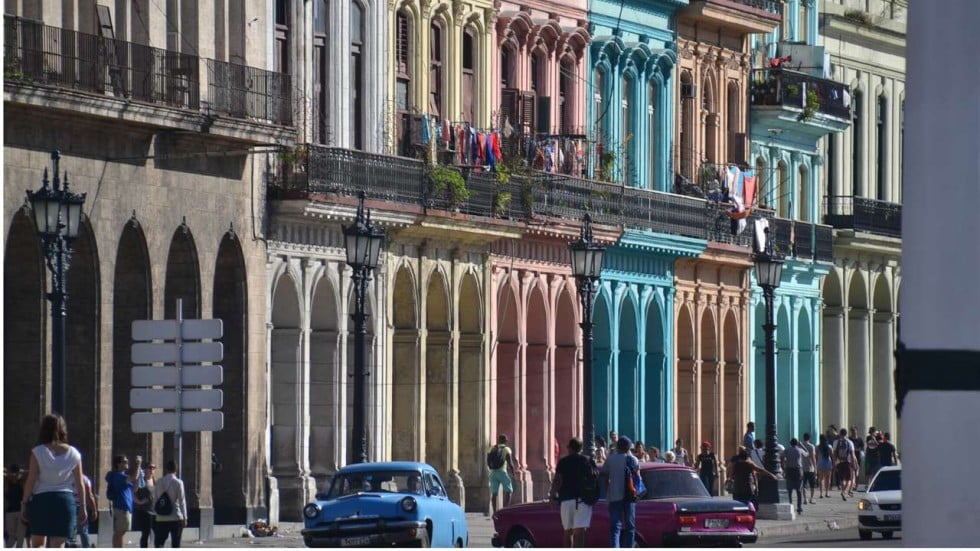 The beguiling time warp that is Cuba rarely avoids making headlines, and since the easing of relations with the United States and the death of former president Fidel Castro, it seems travellers everywhere are keen to visit.
Havana is one of the world's great cities: don't let people tell you otherwise, or that it has somehow reached a tipping point due to the increase in tourists. It's cinematic at every turn – a kaleidoscope of history and colour, pride and frustration, stereotypes and surprises.
One common perception is that Cuba's cuisine is largely uninspiring. That idea is broadly confirmed during a week's visit, with a couple of notable exceptions. But the stay also revealed much about the population's unimaginably difficult relationship with food.
Food has been rationed for more than half a century, and the country still imports 80 per cent of what it eats. Almost every Havana block has grim government stores where the libreta, or ration book, allows every citizen a monthly allowance of rice, sugar, beans, oil, eggs (only five a month), coffee, chicken, salt and one daily bread roll. Milk is generally provided to only pregnant mothers and children under seven, so you can expect to put your lattes and cappuccinos on hold. Those offered to tourists invariably use milk powder.
Havana boasts, by far, the best restaurants in the country. There are no recognisable chains, and most restaurants catering to tourists are in hotels or, increasingly, paladares (private restaurants).
A paladar allows for dining in a private home, even though some now seem like small restaurants, such as the Makina Gastro Bar. The setting here is charming: a rooftop in Habana Vieja, the oldest part of the city, with two ridiculously talented young guitarists serenading, without a note of the ubiquitous Guantanamera patrioticfolk song.
Wobbly upturned barrels serve as tables, and the first plate to arrive is the country's unofficial national dish: ropa vieja. It sounds much more appetising in Spanish, as it translates in English to "old clothes" because the shredded meat resembles torn threads of fabric.
In theory, it's to be made with beef, but that's rarely available and prohibitively expensive. Here, the pork is boiled first, shredded by hand, then prepared in a sauce with onion, chilli, tomato and peppers, before being slow-cooked for hours. It's served with a small spoonful of mashed sweet potato topped with crisp onions and a bowl of black pinto beans. It's the first, but among the best, of the versions I tried in Havana: smoky and tender with subtle kicks of heat.
Elsewhere, taro, or malanga, is widely available on Cuban menus and makes an appearance at Makina Gastro Bar in the form of fritters, unsurprisingly similar to Hong Kong's dim sum staple of fried taro dumplings. The less said about the hefty "croquetas" with ham, the better, while the main vegetarian option – always a struggle to find in Cuba – was stir-fried vegetables, heavy on onions.
Cuba has the Chinese to thank for the introduction of rice. It's a staple at every Cuban family table, and today the country imports most of it from communist-friendly Vietnam.
Avoid El Floridita's Hemingway-following hordes (staff at a funky tapas bar called El Chanchullero wear T-shirts refreshingly proclaiming: "Hemingway did NOT drink here") by heading around the corner to El Dandy on the picturesque Plaza del Cristo, somewhere that shows how simplicity can pay dividends.
A pulled-pork taco isn't culinary rocket science, but a fresh serving of salsa and a squeeze of lime juice work wonders on slow-cooked meat scattered with herbs and piled on freshly made tortillas, hot from the griddle. A chilli- and salt-rimmed margarita comes as the perfect foil in the heat.
The restaurant recommended by one Habanero as somewhere locals go for special occasions is in Barrio Chino, Havana's Chinatown. Flor de Loto – or Lotus Flower – is a popular Chinese-owned restaurant with an eclectic and diverse menu, taking in everything from fried rice to pizza, steaks to seafood.
This was the only dinner during our visit where we were the only foreigners and, after a 45-minute wait for a table, we were ushered into La Mimosa, an Italian restaurant next door that belongs to the same owner and shares the same menu.
Great cocktails and smart service were a good start, but the plates from another Swede, chef Jonas Anderson, were the true stars. "Toast Skagen" is a Scandinavian classic with fresh shrimp, dill, mayonnaise, lemon and a touch of horseradish, served on freshly baked bread. All told, it makes for a dish that would be proudly served in Stockholm or Hong Kong.
The souvlaki is Miglis' "salute to my Greek father and my other home island of Rhodes", bringing generous chunks of skewered barbecue suckling pig, served on garlic- and herb-roasted potatoes with tzatziki and spicy tomato sauces. Simple, honest and delicious cuisine that other Havana restaurants targeting the increasing numbers of visitors would do well to emulate.
Makina Gastro Bar, 114 Peña Pobre, Misiones y Habana, Old Havana +535 252 50 94
El Loco Loco, 1155 Calle Neptuno, Havana
El Dandy, Brasil #401, esq Villegas, Plaza del Cristo, Old Havana, +537 867 6463, bareldandy.com
Flor de Loto/La Mimosa, Salud #313 el Gervasio y Escobar, Havana +53 7860 8501
Casa Miglis, Lealtad 120 entre Animas y Lagunas, Havana +53 7864 1486 casamiglis.com